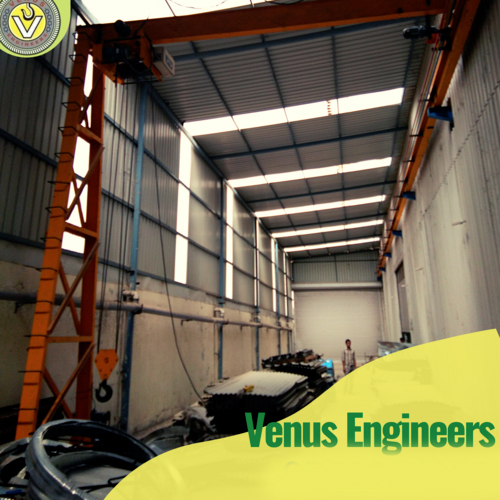 Product Description
Since, 1998 "Venus Engineers", are engaged in exporting and manufacturing massive cranes like Single Girder Box Type Gantry Crane.This box type gantry crane is used for shifting and moving building blocks on construction sites, for lifting and transporting heavy duty loads in warehouses, at workplaces where overhead cranes cannot be functioned due to some limitations. It is also used for maintenance of various heavy weight machines like engines.This single girder box type crane moves along rails, and functions. Our material handling equipment is an cost and power efficient option for our customers. Our clients can access this single girder box type gantry crane in different specification as per their requirements at leading market prices.

Features and Applications of Single Girder Box Type Gantry Crane

1) It is applicable where overhead cranes are not.
2) It is used to lift, load, unload and transport heavy duty loads.
3) It is comparatively a greater crane than an overhead crane.
4) It is a power efficient crane.