About Venus Engineers!
We are an ISO certified 9001:2008 certified company, specialized in the engineering of high-test EOT Crane and Gearbox. Established in the year 1998, the company has seen spectacular growth and has marked splendid mark in material handling equipment manufacturing industry. Our complete product array encompasses wire rope, chain hoist, Single Girder EOT Cranes, overhead cranes, overhead EOT cranes, double girder overhead cranes, Double Girder EOT Cranes, hydraulic overhead traveling cranes, power winch, chain pulley block, worm/helical gear boxed, etc.

State-of-the-art manufacturing plant, functional expertise and experience and large team of competent and expert professionals are the real strength and lifeline of Venus Engineers. Venus' Wire Rope Hoist, chain hoist, Electric Overhead Travelling cranes, HOT crane, power winch, overhead HOT cranes, hydraulic overhead traveling cranes, chain pulley block, etc. come with unmatched quality.

Venus Engineers has been gradually boosting the clientele. With more than one and a half decade of domain experience and consummate skill in fabricating EOT (Electric Overhead Travelling) Crane and Other material handling equipment, Venus Engineers has notch up the credibility of clients from all over the world. The company supply the products to customers all over India.
As the demand for material handling equipment like Gantry Cranes & E.O.T. Double Girder Crane has been growing manifold, so we "Venus Engineers" have been paying concerted focus onto Comprehensive Research & Development as well as sophistication of production infrastructure. We carry out the complete quality-control inspection and check in order to determine the attributive and technical optimum, therefore our whole range is technologically efficient in elevating a variety of materials spanning from light to hefty and from small to large lumps. We are committed to complete customer's satisfaction, so specifically particular not only about quality but also about dealing approach and strategy. We provide efficient and total solution with regards to material handling ranging from heavy-duty to small machines. We design our products in a bespoke specification so as to satisfy broad and exclusive need. We welcome the buyers from anywhere in the world, who are interested in going with our performance-driven material handing equipment that guarantees the improved efficiency.
Product Range
Material Handling Equipment

E.O.T. Single Girder Crane

E.O.T. Double Girder Crane (DG EOT Crane )


Crab Trolley

Gantry Cranes

Electric Power Winches

Jib Cranes

Electric Chain Hoist

Chain Pulley Block

Beam Crane

Geared Motors

Overhead E.O.T. Crane

Double Girder Overhead Crane

Overhead Crane

Single Girder Crane

Double Girder Crane

Electric Wire Rope Hoist
Crab Trolley Products

Crab Trolley Advanced Technology

Gear Boxes

Helical Gear Boxes

Gantry Cranes
Manual Crab Winch
Electric Wire Rope Winch Machine
JIB Cranes

JIB Crane Advanced Technology

Manual JIB Crane
Clients
Cable: Grandly Electrical India, Manoj Cable Co. Pvt. Ltd., Sahni Strips Wires Pvt. Ltd., Supreme Cables, Swadeshi Cables
Cement: ACC Cements Limited, Ambuja Cements, Binani Cements Ltd.
Constructions: Gannon Dunkerley & Co. Ltd., BSC- C&C 'JV', Continental Engineering Corp., Durha Components Pvt. Ltd., IDEB Project Pvt. Ltd., Jaypee, Micheal And Michel Pipes Pvt. Ltd, Navayuga Engineering Co. Ltd., Pereys SDN BHD, Taisei Corporation
Die Castings: Amtek Auto Ltd Unit II
Fasteners: Lakshmi Precision Screws Ltd., Mahindra Fasteners, Swadeshi Fasteners
Food: Ever Bake Equipment Pvt. Ltd., G.D. Foods P Ltd., Meatec food Machineries India P Ltd., Miraj Products P Ltd., Pachranga Syndicate, Parle G
Footwear: Relaxo Footwears Ltd.
Furnace: Akash Ispat, Sumiti Alloys, Raghubeer Ferro Alloys, Oswal Overseas Ltd.
Galvanishing or Any: Mastech Technologies (P) Ltd.
Crude Atmosphere: Shri Ashutosh Engineering Ind., Suruchi Steel & Power Pvt. Ltd., Trident Structure, Paruti Engineers, Micron System
Generator: G.S.P Power Projects, Jakson & Company, Prasha Technology, Reliable Diesel Engg. P Ltd.
Glass: Art and Glass P Ltd., B.L. Glass, Gandhi Glass, GSC Toughened Glass
Heavy Fabrication: Gulati Industrial Fabrication, Jagdamba Steel, Bee Kay Engg. Corp., Bhillai Engg. Corp., DS Ductofab System Pvt. Ltd., ISGEC, Maharaja Engg. Enterprises, Modern Ind., Modern Interstructure Ind. Ltd., Max -Well Projects P Ltd., PTC Industries Ltd., Purvanchal Engg. Products, Parvati Ltd., Regional Engg. Works, Rishi Laser Cutting Ltd., Tirupati Udyog Ltd.
Hydro Electric Projects: Dholi Ganga
Injection Moulding: Dipty Lal Judge Mal Pvt. Ltd., Feim Industries, Neo Lite Ind., LIT India Pvt. Ltd., Plastic Molders, Ranee Polymers Pvt. Ltd., Raghbeer Machinery (P) Ltd., Pramod Plastic
Pressure Vessels & Tanks: Dish India P Ltd., Heat max Engineering Co., Max - Cryo Engg. P Ltd., Multi Max Engineering Works, Nuberg Engineering Pvt. Ltd., Raghunath Equipments (P) Ltd.
Rolling Mills: Divyansh Steel (P) Ltd., Goel Industrial Corp., Khyati Ispat, R.K.S Alloys Ltd., Ramayan Ispat Pvt. Ltd., Rathi Udyog, Sumiti Alloys
Electrical: Allied Engineering Works, Himachal Energy P Ltd., Powercam Electricals, Stanley Electric Engineering (I) Pvt Ltd., Tribhuwan Enterprises
Special Purpose Machine (SPM): Anjani Techno Plast Ltd., Batli - Boi Ltd.
Forgings: Blue Stampings Forgings, Sadhu Forgings, Saurashtra Iron Forging Plant Ltd.
Crane Manufacturers: Lokpal Industries, Cranex Ltd., Electro - Technique P Ltd., Globe General Ind., Masyc Project Pvt.Ltd.
Paper Mills: Dev Agro Fibres, Shree Shyam Pulp & Board Mills Ltd.
Automobile Ind.: E.R. Auto P Ltd., Friends Auto (India) Ltd., Toyo Spring Ltd.
Leather, Rubber & Textile Ind.: Pantagon Rubbers P Ltd., Paracoat Products Limited, Manish Vinyls, Lamicoat International Pvt. Ltd., J.B.M. Textiles (P) Ltd., Veekay Polycoat Pvt. Ltd.
Foam Ind.: Sleep Well Mattresses, Jumax Foam
Others: Asahi Steel Ind., Bhalla International, Bittinia Mofa Equipment Pvt. Ltd., Delhi College of Engineering, Denz Exports P Ltd., Driplex Water Engg., Grace Equipments Pvt. Ltd., He Man Engineers, Kamini Raj Foils Pvt. Ltd., Krishna Processors, Mahalakshmi Logistics (P) Ltd., Metro Refrigeration Industries, Munish Industries, Nipha Export Pvt. Ltd., Ordnance Factory - Kanpur, OVN Auto Pvt.Ltd., Rachna Metal Industries, Satya Metals, Sharda Contianers Pvt. Ltd., Superfreeze India Limited, Surya Roshni Limited,Timex Watches Ltd., United Poly Eng. Pvt. Ltd., Zeco Air Con Industries Pvt. Ltd.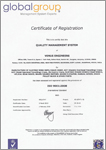 Read More