Load Testing Machine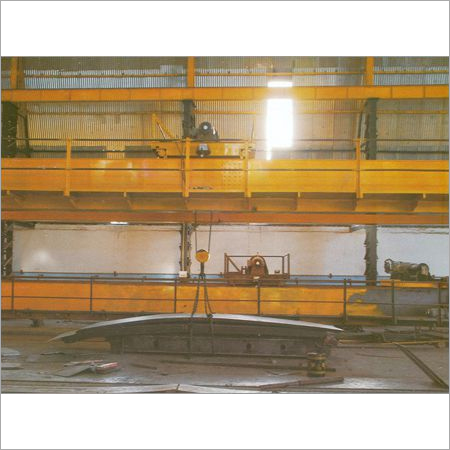 Load Testing Machine
Price And Quantity
Kilograms/Kilograms

500000.00 - 1000000.00 INR
Product Description
Backed by a team of expert professionals, we are able to offer top class Load Testing Machine. These machines are made with the help of high quality steel and L-type anti-frictional roller bearings brought from the renowned vendors of the industry. These products are widely demanded by our customers for their durability and efficiency. We manufacture the Load Testing Machine at our huge infrastructure facility by making use of advanced machines and equipment.
Load Testing Machine is a specific procedure of computing the effect of the devices, machines and systems by placing a positive amount of pressure level or demand on it. It is carried out so that the conductivity of a system can be ascertained in various states including normal and anticipated peak load preconditions. It will help us to get the maximal capability of an applications procedure. It will also assist us to find the various difficulties faced by the system or device and ascertain which element in it is making the problem. Another crucial part of the Load Testing Machine activity is known as the stress testing, where the load is arranged on the system at a precondition, which is preceding the day-to-day usage of the system. The load in a accent testing is particularly really heavy so that it can ascertain the faults as results. Regrettably, there is no certitude when a load test will change state into a stress test.
There are a lot of machines or systems, which are load tested. They include assorted types of machinery such as structures, motors and engines.

The load may be of three varieties:

The allotted safe working load or also known as SWL.
Complete load or full load.
An enhanced level of load, which is comparatively more than the complete load.
The info of, how a Load Testing Machine should be conducted are existing in the technical descriptions, in the technique of testing as well as in the governing declaration. The motto of of the experimentation of a load automatically is done to make sure that every other sections and different parts of machine including its base ingredients and physicals are perfect for its purposes.
The assorted kinds of Load Testing Machine engaged:

A testing where a changeless load is applied on the tool for some amount of time - Static testing.
A trial where a load that is changeable, is applied - Dynamic testing
A testing, which includes the cyclic loading as well as unloading for a special time and for specified states and cycles - Cyclical testing.
As per the IS 3177 & 807, the Load Testing Machine of the cranes in our frame is done at 125% of SWL with a little deviance of 1 millimeter for all 1 meter spans at the precise center.
Salient Features:

We use anti-frictional ball/roller bearings in special L-type bearing blocks
Movements of hoist, trolley or crane : 15% to 20% of the main speed,
Special type micro drives
A.C. control packages comes with these cranes : Comes to meet any electrical requirement.
Crane test load at 125% of SWL
Cheek deflection of 1 mm for every 1 mtr. span at center as per IS 807 & 317
We have facility of load test upto 20 ton safe working load.
Product Details:
| | |
| --- | --- |
| Load Capacity | 10-20 ton |
| Power Source | Electric |
| Span | 10-20 m |
| Max Height | 20-40 feet |
| Hoist Travelling Speed | 5-10 m/min |
| Frequency | 50 Hz |
| Material | Mild Steel |