Single Girder I Beam Type Underslung EOT Crane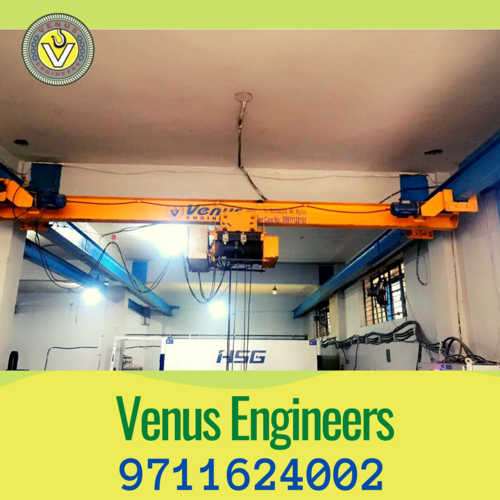 Single Girder I Beam Type Underslung EOT Crane
Product Specifications
Lifting and moving 6 way

Helical
2500 Millimeter (mm)

2000 Millimeter (mm)
4500 Kilograms (kg)

Loading and Unloading
Thruster or Disc Brake

Golden Yellow or Handpicked Color
Venus Brand

Overhead Crane
11000mm

Electric Wire Rope Hoist
As per requirement m/m

Wireless Remote or Wired Remote
Product Description
The optimum design of the structure avoids dead weight and reduces the equipment's cost.
Very much suitable for powerhouse cranes where these cranes are used for maintenance.

Economical Design by providing manual long and cross travel facility with a provision for using either an electric hoist or a motorized chain pulley block.